IEEE 802.16 Session #85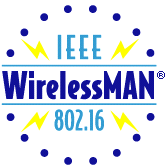 Overview
IEEE 802.16's Session #85 will be held on 13-16 May 2013 in Waikoloa, HI, USA. This Working Group interim session will be co-located with sessions of other IEEE 802 Working Groups addressing wireless technologies.
Meeting Schedule
The session Opening Plenary will begin Monday at 1:30 pm, preceded by an ITU-R Liaison Group meeting at 10:30 am. The session Opening Plenary will be Thursday 1:30-3:30 pm. The draft meeting schedule is posted. Draft Opening and Closing Plenary Agendas are posted, along with draft subgroup agendas.
Registration, Hotel, Logistics, Visa, etc.
See IEEE 802 Wireless Interim info.
---