Sub10 Study Group
11 November 1999 - 9 March 2000 IEEE 802.16's Sub10 Study Group was approved by 802.16 on 11 November 1999 at the Closing Plenary Meeting of Session #4. The Study Group was formally created later that evening by the Executive Committee of the IEEE 802 LAN/MAN Standards Committee.
The Study Group's formal charter was "to investigate establishing air interface specifications for fixed point to multi-point Broadband Wireless Access systems operating in frequency bands below 10 GHz." The group looked at community interest, appropriate frequency bands, and the relationship to existing standards efforts. It then drafted PAR 802.16.3, which was approved by IEEE 802.16 on 8 March and then by the IEEE 802 Executive Committee on 9 March 2000.
The group met on 10-11 January, 2000 and on 6-8 March 2000. It expired on 9 March 2000.
Brian Kiernan, Senior Vice President of InterDigital Communications Corp., Chaired the Study Group. He was nominated by the 802.16 Chair and approved by the 802.16 membership on 11 November 1999 .
Proposed PAR, as approved by IEEE 802 Executive Committee (9 March 2000)
Documents
Contributed Documents
Before or During Session #6
More information:
---
The Sub10 Study Group Leadership Team is: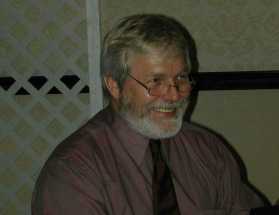 Brian Kiernan (Chair)
InterDigital Communications Corp.
---
Return to 802.16 Page