Dear EC,
The decision is clear so I am declaring an early close to the EC ballot on the 802.11AF press release.
The motion passes.
Roger sent some good editorial suggestions which I'm passing on to Interproser.
Bruce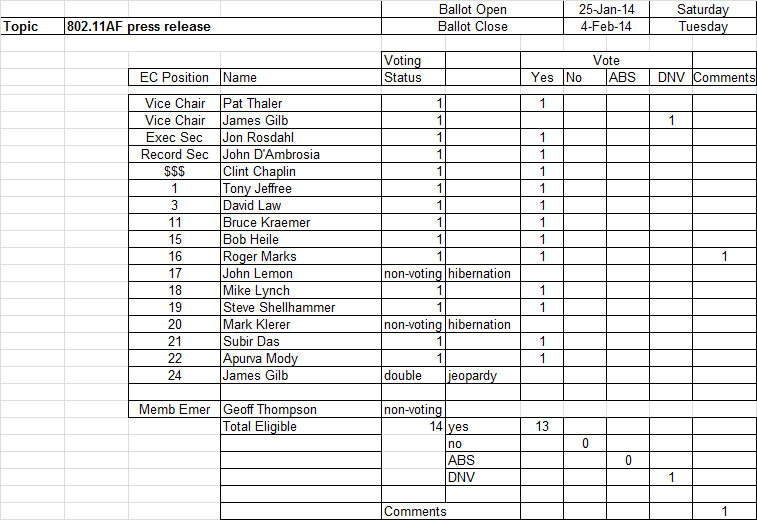 ---------- This email is sent from the 802 Executive Committee email reflector. This list is maintained by Listserv.