In support of the Restructuring Ad hoc, as reported on the EC virtual meeting today, I agreed to schedule a meeting for the Operational Efficiency sub-Ad hoc.
I have set up a Doodle poll (my very first) to poll for a meeting time. I am targeting the week of April 5 to provide sufficient time to pick a time, give notice, and do something with the outcome before the next Ad hoc call on April 20th.
https://doodle.com/poll/ahqfabrfqyknyxr2?utm_source=poll&utm_medium=link
If you would like to attend (or will attend even if you expect not to like it), please provide your availability from the choices. If you can't make any of those and would like to propose another time or week let me know by email.
Thanks all!
Ben
Benjamin A. Rolfe
Blind Creek Associates
+1 408 332 0725 (Mobile)
+1 408 395 7207 (Office)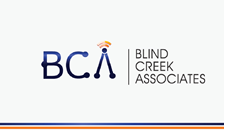 To unsubscribe from the STDS-802-SEC list, click the following link: https://listserv.ieee.org/cgi-bin/wa?SUBED1=STDS-802-SEC&A=1