Reminder that we we have a call scheduled for April 19th, 2021 10:00 AM Pacific Time / 13:00 Eastern Time.
Per action on the last call, I created a sample schedule based on the 2021 NesCom/RevCom schedule:
https://mentor.ieee.org/802-ec/dcn/21/ec-21-0085-01-00EC-sub-adhoc-opef-march-5-2021.pptx
(skip to Slide 11).
As announced on the last call, the Agenda is to review this example, and discuss how to align the PAR review process. If we have time we'll take up the training topic.
You can find details on the 802 calendar, but here's the essentials:
Join Zoom Meeting
https://us02web.zoom.us/j/88569775781?pwd=d0JoSGlBZHlXczJ1cmNEZzRFZ3FZUT09
Meeting ID: 885 6977 5781
Passcode: 241947
Ben
Benjamin A. Rolfe
Blind Creek Associates
+1 408 332 0725 (Mobile)
+1 408 395 7207 (Office)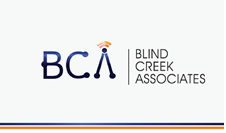 To unsubscribe from the STDS-802-SEC list, click the following link: https://listserv.ieee.org/cgi-bin/wa?SUBED1=STDS-802-SEC&A=1