Hi All,
Again apologies for the confusion. I think we have it sorted out now.
Per our previously announced schedule, our next call is not until July 26th as the 3 week interval feel on July 5th which is a holiday in the US and the sub ad hoc host (me) is unavailable.
Since I botched todays call, I will hold a call on June 28th to catch up. Same time we have been using, 1pm ET. Same meeting link.
Thank you all for your understanding and sorry for spamming the list while figuring it out.
Regards
Ben
Benjamin A. Rolfe
Blind Creek Associates
+1 408 332 0725 (Mobile)
+1 408 395 7207 (Office)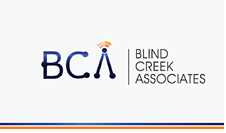 ---
To unsubscribe from the STDS-802-SEC list, click the following link: https://listserv.ieee.org/cgi-bin/wa?SUBED1=STDS-802-SEC&A=1