Ben,
I think that a too open-ended. I can interpret the "some" portion to imply that some other devices in this network do not operate according to any part of an 802 Standard. Hence, this network could include absolutely anything, and the definition/concept no longer has any value.
Mark
From: ***** IEEE 802 Executive Committee List ***** <STDS-802-SEC@listserv.ieee.org> On Behalf Of Benjamin Rolfe
Sent: Wednesday, September 13, 2023 11:42 AM
To: STDS-802-SEC@LISTSERV.IEEE.ORG
Subject: Re: [802SEC] Updated comment resolutions for P802-REVc
Regarding action item from today's meeting: proposed definition of "802 network":
A network of devices some of which operate according to part of an 802 standard
I propose we do NOT include this in clause 3 but instead state this at the start of clause 4.
Benjamin A. Rolfe
Blind Creek Associates
+1 408 332 0725 (Mobile)
+1 408 395 7207 (Office)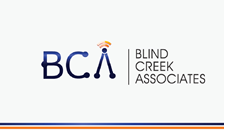 ---
---
To unsubscribe from the STDS-802-SEC list, click the following link: https://listserv.ieee.org/cgi-bin/wa?SUBED1=STDS-802-SEC&A=1
To unsubscribe from the STDS-802-SEC list, click the following link: https://listserv.ieee.org/cgi-bin/wa?SUBED1=STDS-802-SEC&A=1