It would be great if this high level graphic could be added to the registration page. Obviously earlier for meetings going forward.
BR,
Clint
From: ***** IEEE 802 Executive Committee List ***** <STDS-802-SEC@ieee.org> On Behalf Of Paul Nikolich
Sent: Thursday, November 4, 2021 9:03 AM
To: STDS-802-SEC@LISTSERV.IEEE.ORG
Subject: [802SEC] November 2021 Plenary Session Meeting Grid
Below is the meeting grid for the upcoming November plenary session that you may find useful to share with your groups.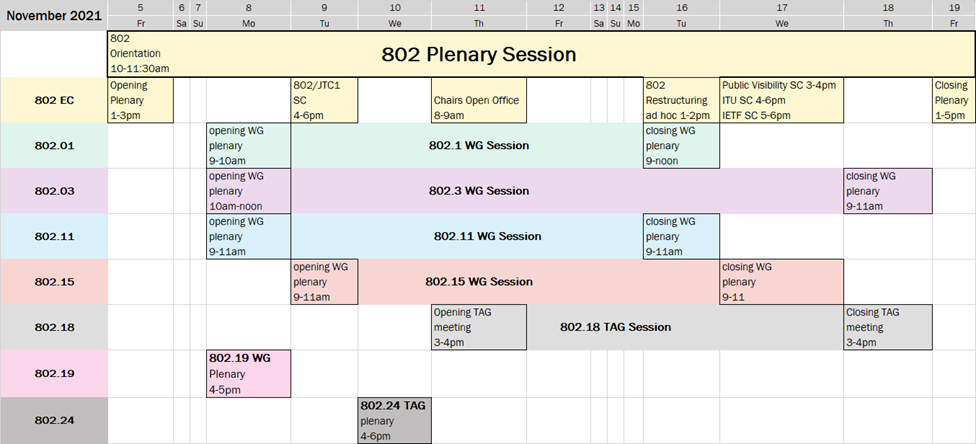 ---
To unsubscribe from the STDS-802-SEC list, click the following link: https://listserv.ieee.org/cgi-bin/wa?SUBED1=STDS-802-SEC&A=1
To unsubscribe from the STDS-802-SEC list, click the following link: https://listserv.ieee.org/cgi-bin/wa?SUBED1=STDS-802-SEC&A=1