IEEE 802.16 Session #63 Report
IEEE 802.16's Session #63 was held on 31 August - 3 September 2009 on Jeju Island, Korea. This was an Interim Session of the Working Group. The Member Host was Hokyu Choi, with Samsung as Corporate Host.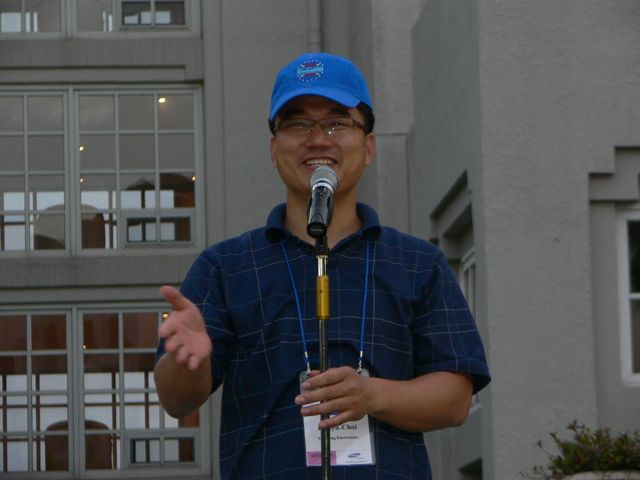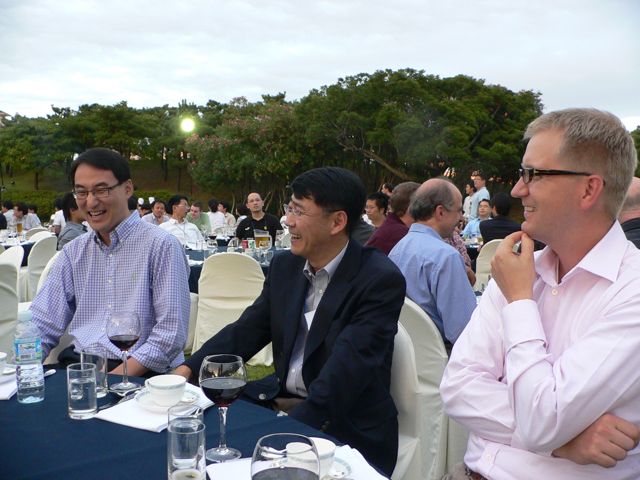 Attendance
The attendance list includes 257 individuals.
Task Group m (TGm): Advanced Air Interface
Task Group m (TGm) met and resolved comments in Working Group Letter Ballot #30, in which draft P802.16m/D1 was under review. Comment resolution will continue at Session #63.5, during which input on specific technical topics (LBS, E-MBS, Relay, and SON) will also be addressed. The 802.16m System Description Document (SDD) was updated based on comment resolution. The TG issued a closing report and minutes.
Update: The revised draft TGm agenda for Session #63.5 is available..
License-Exempt Task Group
Following comment resolution in the License-Exempt Task Group, the Working Group agreed to issue a new draft P802.16h/D11 for Sponsor Ballot recirculation, which closes on 20 September. Discussion regarding a PAR extension is planned for Session #63.5. The TG issued a closing report, with minutes to follow.
Maintenance Task Group
The Maintenance Task Group met to address maintenance change requests, agreeing to recommend them for inclusion in the 802.16m draft. The TG issued a closing report and minutes.
Working Group Ad Hoc Committee on Network Robustness and Reliability
The Working Group Ad Hoc Committee on Network Robustness and Reliability (NRR) did not meet; it will next meet during Session #64. A report was presented to the WG.
Liaison Activities
The ITU-R Liaison Group met through the week and prepared a number of documents. For more details, see the ITU-R Liaison Group Report. Based on responses to a call for contributions and correspondence activity, the ITU-R Liaison Group created a draft IMT-Advanced submission for consideration by the IEEE 802.18 TAG in conjunction with IEEE 802.16 Session #63.5. The WG conveyed this information in liaison statements to the relevant bodies within ARIB, TTA, and the WiMAX Forum.
On 30 August, prior to Session #63, a Joint ARIB, IEEE and TTA leadership meeting for IMT-Advanced was held. Guests from that meeting attending the 802.16 WG Opening Plenary on Monday. Dr. Kohei Sato, managing director of ARIB, and Dr. Kyu-Jin Wee, Chair of Mobile Communication Technical Committee in TTA, spoke positively about the meeting and its outcome in addresses to the Opening Plenary
Minutes and Motions
The draft Working Group Session #63 minutes are available as IEEE 802.16-09/0051.
Documents
The Session #63 Document Guide includes references to all session documents. Draft standards are available with a working group password or by purchase from IEEE-SA. Most IEEE 802.16 standards are available for free download via the Get IEEE 802® program. See the 802.16 publication list for details of published standards and drafts.
About IEEE 802.16
The IEEE 802.16 Working Group on Broadband Wireless Access Standards has developed and is enhancing the WirelessMAN® Standard for wireless metropolitan area networks. IEEE 802.16 is a unit of the IEEE 802 LAN/MAN Standards Committee, the premier transnational forum for wired and wireless networking standardization. A list of IEEE 802.16 standards and drafts is available on-line, as is an archive of previous Session Reports. The IEEE 802.16 Interactive Calendar includes sessions and deadlines.
"802.16 News" Mailing List
The "802.16 News" mailing list ("stds-802-16-news") has the sole purpose of distributing major announcements related to the Working Group. Those interested in following the progress of the group but not in the day-to-day details may wish to subscribe. Only the Working Group Chair is eligible to post to the list, and mailings will be rare: once after each bimonthly session and additionally for major news, such as the approval of a new standard. Those subscribing to the stds-802-16 mailing list, for active Working Group participants, need not subscribe to stds-802-16-news since the postings will be redundant.
---
---
With the approval of the IEEE 802.16 Working Group, this report (16 September 2009 release) was drafted and edited by:

Roger Marks (r.b.marks@ieee.org)
Chair, IEEE 802.16 Working Group on Broadband Wireless Access Standards
---
Return to IEEE 802.16 Session #63 Page